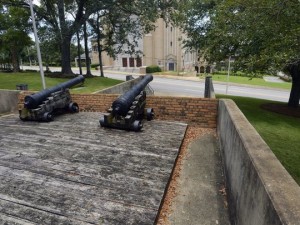 The North Hill Preservation Association is profoundly grateful to Tag Purvis whose company, Financial Management & Investment Corporation (FMC), has adopted the Fort George Park and is performing some much needed work to the sprinkler system and landscaping to add even more beauty to this neighborhood treasure.
Tag Purvis purchased the former Knights of Columbus building on Palafox Street last year for his business that he moved from Meridian, Mississippi to Pensacola. He conducted a very extensive restoration and renovation to the Knights of Columbus which earned him the prestigious Joyce Turner Award.
Below are links to the two articles which were published about this exciting park landscaping project and our amazing & very generous neighbors.
Pensacola Pulse article
Pensacola News Journal Article
Before and After Photos of the Knights of Columbus Restoration Project by Tag Purvis which received North Hill's Highest Honor, the Joyce Turner Award for 2016