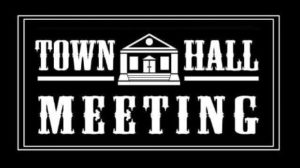 Saturday, January 13th – 2 till 3:30 p.m.
Downtown Library – 239 North Spring Street
Come join us for a Town Hall meeting with the Pensacola Police Department to hear more about the burglar that they have finally captured who was terrorizing our neighborhood, and to discuss with them ways that we can continue to make our neighborhood safer. Detectives from the PPD will have maps of crime activity and be able to answer your questions, and give tips for better home security. Our meeting will be held at the Pensacola Library on Spring Street, in their large meeting room. Everyone is Welcome. Please come and help me thank the Pensacola Police Department for restoring peace to our neighborhood!
The Police have worked tirelessly with marked and unmarked patrols to catch the suspect who is alleged to have robbed 32 homes in the area since November 2016. He has a lengthy arrest record for previous crimes and was living with his sister in Attucks Court on Cervantes Street near Pace Boulevard. He concentrated on the between Baylen and E Streets and from Blount Street north to Jordan Street. The below article in the PNJ contained an error about where he lived. He did not live on Spring Street. He was caught and arrested for prowling/trespassing on Spring Street. If you were robbed, please make sure that you keep in touch with the Police Department who is working to recover stolen items.