Sep
17
Sat
Cinema on the Green –

@ Alabama Square
Sep 17 @ 6:30 PM – 9:30 PM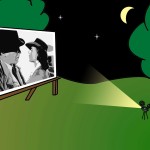 Please join us for North Hill's outdoor movie series in beautiful Alabama Square Park. Our FREE family friendly movie nights are a wonderful way to enjoy an evening under the stars with your friends and neighbors. Please bring your park chairs or a beach blanket, picnic baskets, coolers, or anything else that you would enjoy to make yourself comfy. NHPA will have fresh hot popcorn, and cold bottled water. Come early to pick out a great seat and to visit with your neighbors. Everyone is Welcome! The movie begins at 7 p.m.
Upcoming Movie Nights:  September 17th and October 22nd, 2016
(All movies begin at Dusk and rain dates are held the following Sunday evening)
Oct
16
Sun
North Hill Tour of Homes

@ Historic North Hill Tour of Homes
Oct 16 @ 11:00 AM – 4:00 PM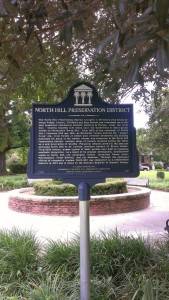 The North Hill Preservation Association, Inc. presents,
"Fall in Love with North Hill – The Historic North Hill District Tour of Homes".
The tour will take place on Sunday, October 16, 2016 from 11 a.m.- 4 p.m.
Participants in the tour will enjoy spending a lovely afternoon in Pensacola's largest residential historic district, strolling tree lined streets past many lovely historic parks, and Revolutionary War battlefield sites, and touring inside six, never before opened to the public, historic homes dating from the late 1800's. Guests will enjoy traveling back in time as they stroll through the neighborhood seeing rare, vintage automobiles which will be on display along the tour route, and enjoy treats from an old-fashioned neighborhood lemonade and bake shop stand, and enjoy glass blowing demonstrations provided by First City Arts Center in Alabama Square.
The North Hill Preservation District is listed on the National Register of Historic Places and consists of a more than 50 block area just north of Pensacola's Downtown Business District and represents one of the finest collections of Victorian and early 20th century architecture in Florida. The majority of the buildings date from Pensacola's lumber boom between 1880 and 1914, and with the post-war prosperity of the 1920's.
Tickets for this history and fun-filled Historic North Hill District Tour of Homes are $20 in advance and will be available on through this website and on September 1st at the following retail outlets:
Creative House, 1200 N. Palafox Street, Pensacola
Ooodles Antique Mall, 3733 West Navy Blvd., Warrington
Sage & Ivy Designs, 4616 Woodbine Road, Pace
Copper Possum Antique Mall,7060 Hwy. 90, Milton
Tickets will also be available the day of the event for $25 at 20 West Lee Street, Pensacola.
The event will be held rain or shine.
DATE: Sunday, October 16, 2016 11 a.m. – 4 p.m.
TICKETS: $20 in advance/$25 day of event. Children under 13 accompanied with adult are free
FREE Parking is Available at 1301 North Palafox Street