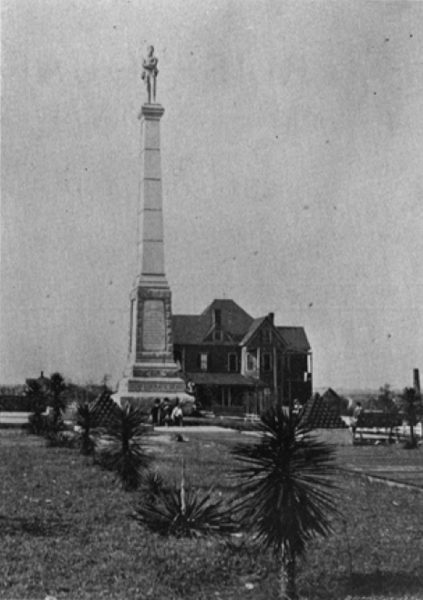 Originally known as Florida Square until 1887, the memorial park was renamed after the Confederate General Robert E. Lee to commemorate the Confederate dead after the American Civil War.
In 2020, the City of Pensacola returned the original name, Florida Square, to the park and removed the monument. There are plans to move the monument to a historic cemetery where local confederate soldiers are buried.
The removed monument featured a statue of a Confederate soldier modeled after a painting by John Adams Elder. The movement to erect a monument in Tallahassee, dedicated to Jefferson Davis and the rest of the Confederacy, was led by the Floridian general Edward Perry, but he died before enough funds were raised. The motion was revived in 1890 by William Chipley, who moved the location to Pensacola, as all funds but $87 were from Perry's hometown of Escambia County. Two cannons and 800 cannonballs were also bought to adorn the park.
North Hill Preservation Association has been entrusted to beautify the park with new landscaping where the old monument stood. Members for the association clean up the area at least once a year. Their goal is to make this an inviting and beautiful public space.