Show your neighborhood pride with custom items that are as practical as they are beautiful.
Tote Bags – Our 100% cotton jute tote bags are the perfect item to keep in your car for those quick trips to the store, or to carry your items while you run errands. Help save the environment by bringing your own bag to the store and declining to use plastic bags. These durable totes are 13 inches tall by 12 inches wide; have sturdy, sewn, canvas handles, and feature a flat bottom so they will stand up. The North Hill Tote is available for $5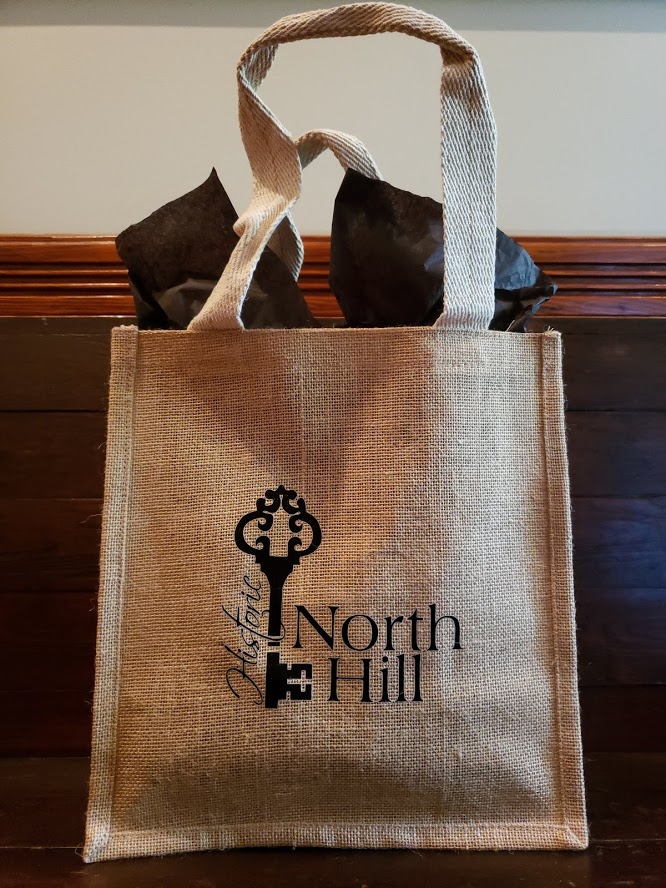 JUST RELEASED – New Car Magnets for 2022
Show your Neighborhood Pride with our new car magnets! All members will receive one FREE with their membership and additional ones can be ordered on our home page with other North Hill Merchandise for $2.